Orthodontic Treatments in Richmond Hill & Oak Ridges
Complete range of orthodontic treatments provided by our in-office orthodontist Dr. Ana Urdaneta
While many people feel self-conscious about crooked or irregularly spaced teeth, alignment issues aren't necessarily just cosmetic. Problems like these can lead to bite issues, decay, and possibly even painful conditions like TMJ. Orthodontic services help detect, manage, and potentially even prevent spacing and alignment issues.
Book your no-obligation free consultation today by giving us a call, sending an email or filling out the form below.
📱 (905) 505-2061
📧 [email protected]
Request a


Consultation

Find out how Bamboo Dental can help you achieve your greatest smile!
Orthodontic Treatment for All Ages
Our orthodontist Dr. Ana Urdaneta consistently provides outstanding orthodontic treatment to children, teens, and adults in Richmond Hill, Oak Ridges, King City and Aurora. We offer both Invisalign Clear Aligners and traditional braces at affordable prices.
Dr. Ana Urdaneta in action with her personalized treatment process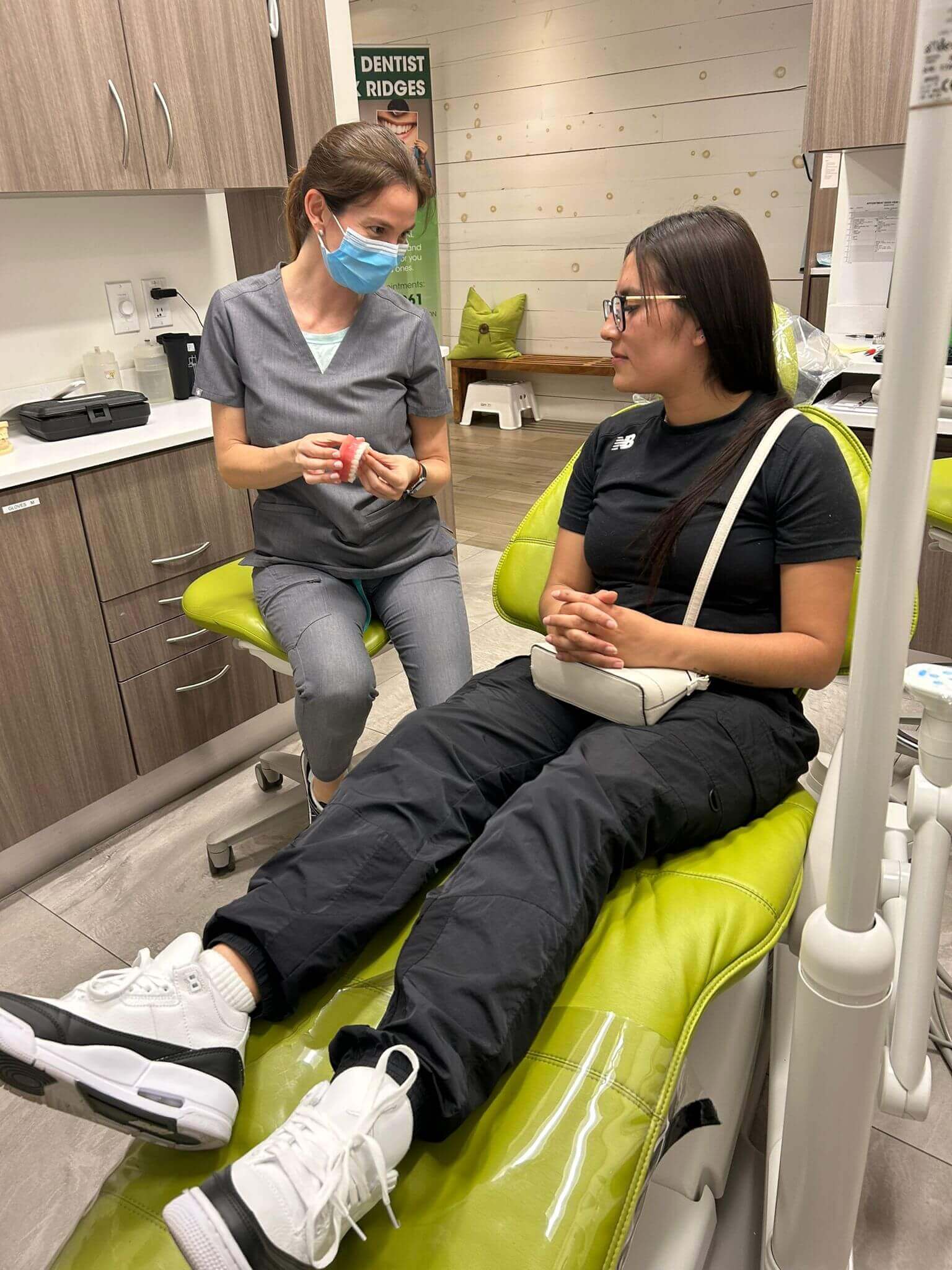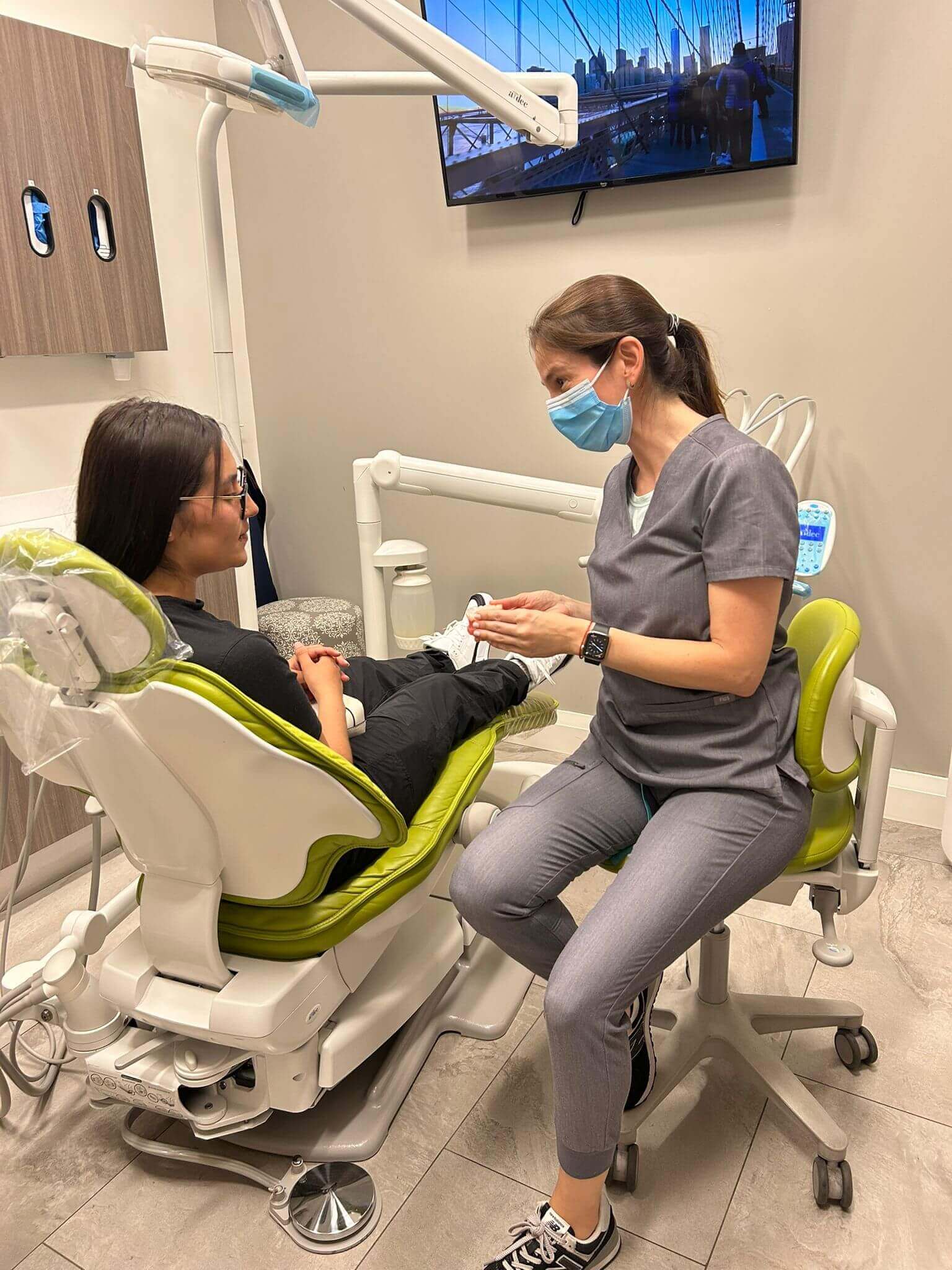 ---
Conditions requiring Orthodontic Treatment
✓ Underbite: When the mouth closes, the top teeth sit behind the bottom teeth, rather than slightly in front.
✓ Deep bite: When the mouth closes, the top teeth sit too far down, covering too much of the bottom teeth.
✓ Overjet: The front teeth sit at an angle, protruding forward rather than sitting straight up and down.
✓ Open bite: When the mouth closes, the top and bottom teeth at the back of the jaws touch, while there is still an open space between the top and the bottom teeth at the front of the mouth.
✓ Gapped teeth: There is more space than there should be between the teeth.
✓ Crossbite: When the mouth closes, the top teeth do not align properly with their corresponding bottom teeth.
✓ Crowded teeth: Teeth are overlapping each other or there is not enough space in the jaw, forcing teeth to erupt in incorrect places of the mouth.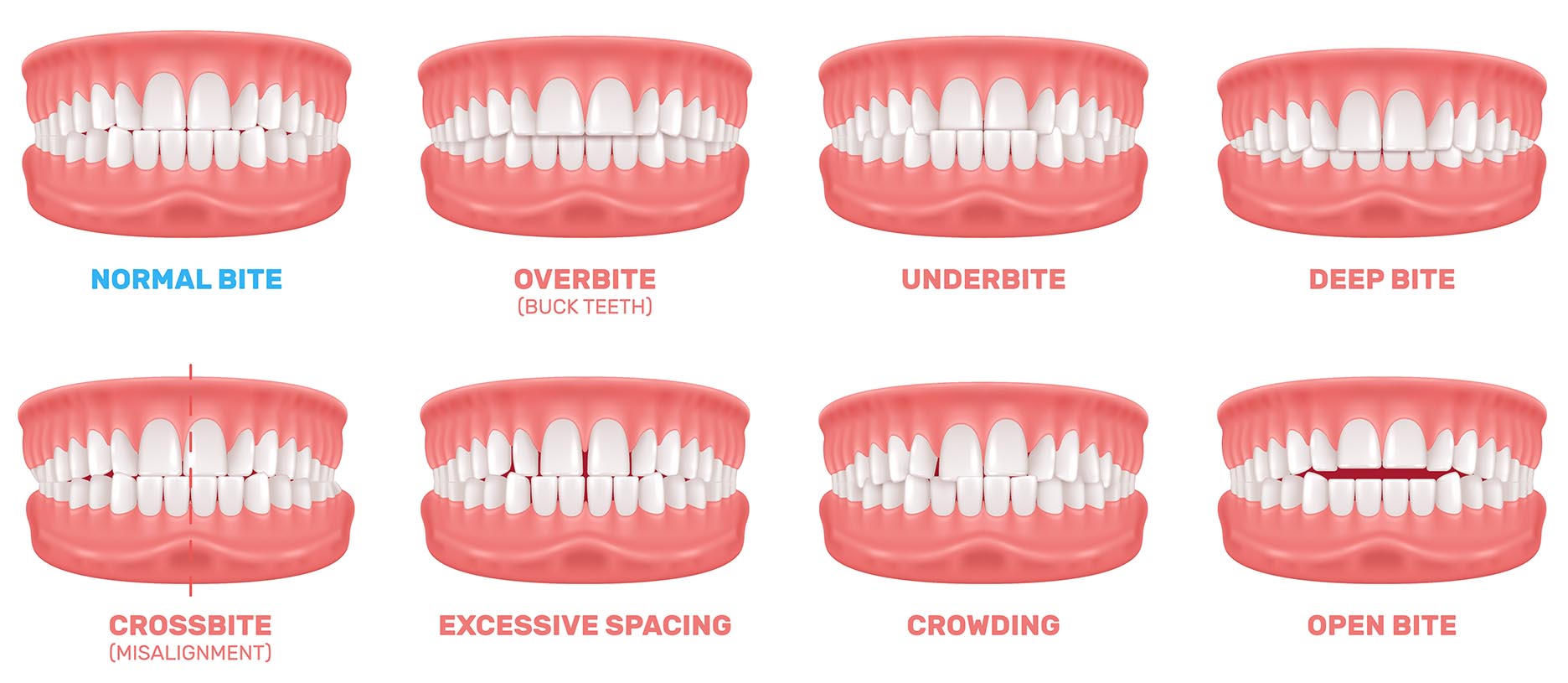 Traditional Metal Braces
These metal braces are adhered to the teeth using a dental bonding cement, and a system of brackets and wires that apply continuous pressure to the teeth. Over time, this pressure causes the teeth to move slowly into straighter positions predetermined by the dentist. Modern braces are way more comfortable than they were in the past, with lower profile and easier to care for. If you need braces to straighten your teeth, contact us for a free consultation so we can discuss your smile goals with you and create a personalized treatment plan and quote.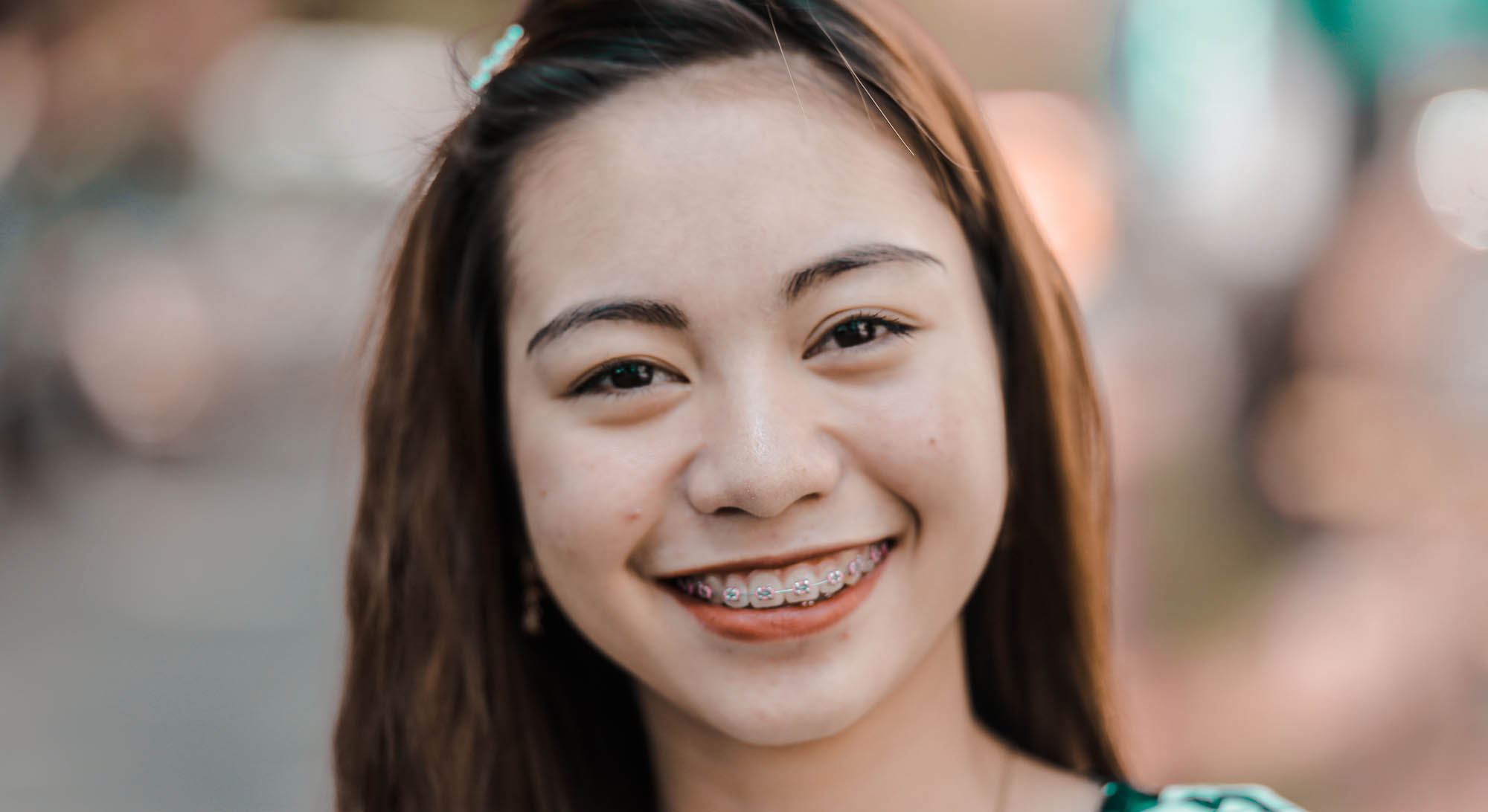 Invisalign Clear Aligners
Invisalign works to straighten your teeth without the look and feel of metal braces. These are smooth clear plastic aligners that are worn over your teeth for most of the day. You can easily remove them for eating or brushing your teeth. They are virtually invisible and very comfortable. Over time, they will gradually move your teeth into the desired positions.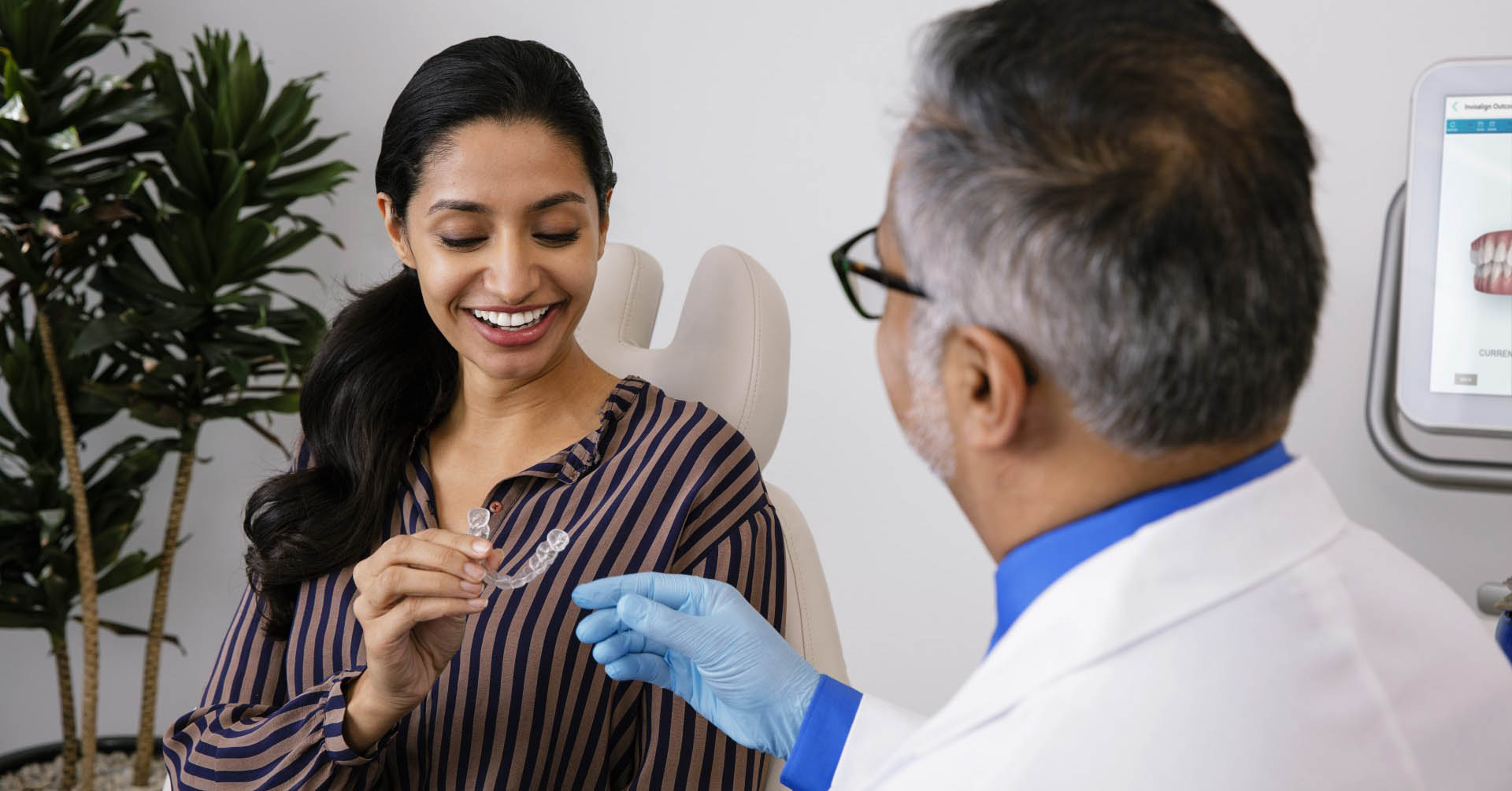 Clear Aligners vs Traditional Braces
Why do some patients prefer Invisalign Clear Aligners over traditional metal braces?
✓ Extremely comfortable
✓ No gum or mouth irritation
✓ Eat whatever you want
✓ No broken wires or brackets
✓ Less visits to the dentist
✓ Can be removed at any time
✓ Virtually invisible

---
Contact Your Bamboo Dental Orthodontist in Oak Ridges & Richmond Hill
No matter your age or orthodontic needs, Dr. Ana Urdaneta and her team can help you achieve great smile results with faster treatment times and comfortable methods. Contact us today at our office phone (905) 505-2061 to schedule your Free Orthodontic Consultation and complementary Exam . We look forward to seeing you soon!
Meet your Bamboo Dental Orthodontist
Happy to be part of this community and as my main goal is; to help you to improve your Oral Health. A piece of smile is a symbol of happiness and I want to make sure you are proud of your smile. Looking forward to seeing you coming by and get to know you. Schedule your complimentary consultation with Dr. Ana Urdaneta today.
Book a Free Consultation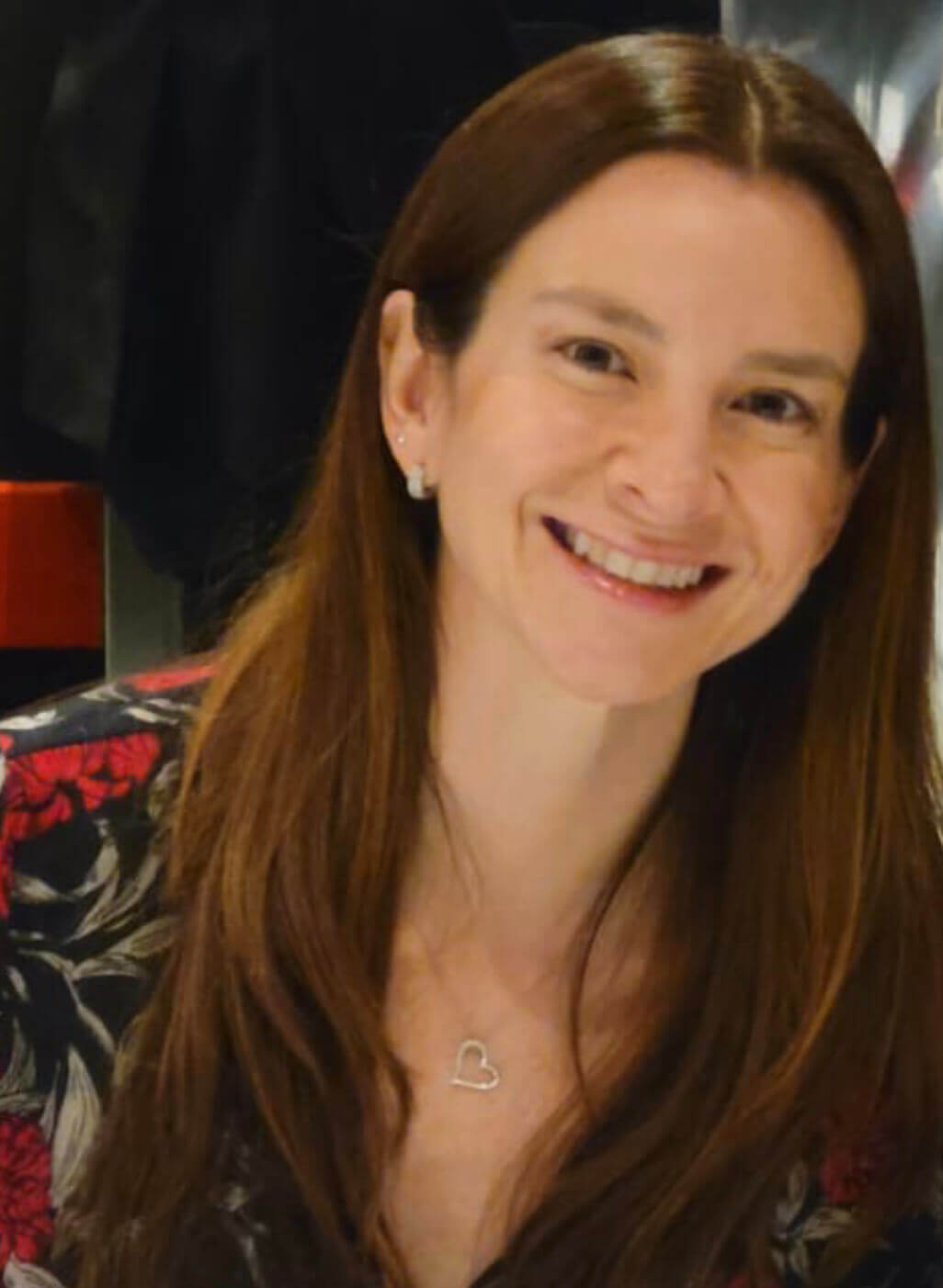 Opening Hours
| | |
| --- | --- |
| Monday | 9:00am - 7:00pm |
| Tuesday | 12:00pm - 8:00pm |
| Wednesday | 9:00am - 5:00pm |
| Thursday | 9:00am - 5:00pm |
| Friday | 7:30am - 3:00pm |
| Saturday | 7:30am - 2:00pm |