Invisalign
Welcome to Bamboo Dental, your premier choice for Invisalign and orthodontic treatments in Richmond Hill.
Our expert orthodontics team, led by specialist Dr. Ana Urdaneta, combines years of experience with a focus on patient needs and desires, ensuring successful outcomes.
Utilizing Invisalign clear aligners, we offer trusted and widely-used invisible teeth straightening solutions. With over 45 countries worldwide and millions of satisfied patients, Invisalign is a proven method for achieving a beautiful smile.
We specialize in Clear Aligners at Invisalign
Our clinic addresses various dental concerns, including gapped teeth, open bite, overbite, crossbite, overcrowding, and underbite. Through our expertise, we can close gaps, improve function and appearance, correct overlaps, realign teeth for comfort, and enhance oral health.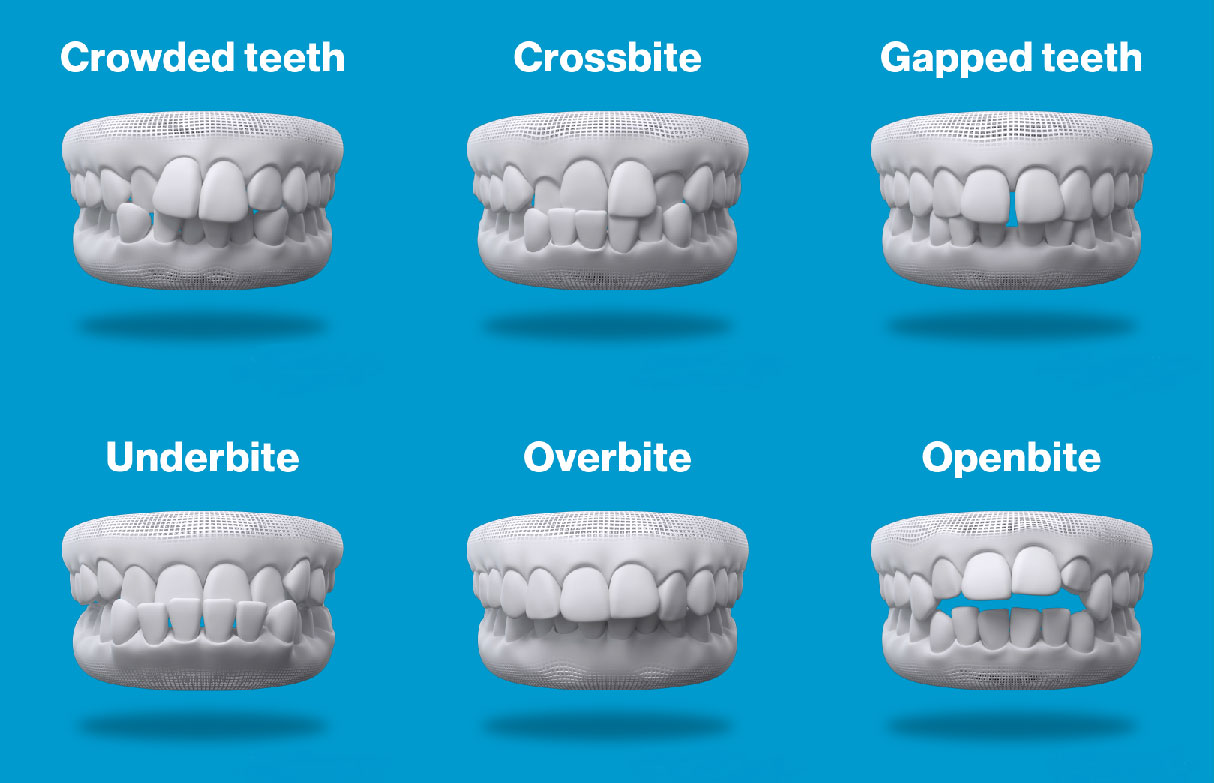 Expert Orthodontic Care and Invisalign Treatment by Dr. Ana Urdaneta at Bamboo Dental in Richmond Hill
Dr. Ana Urdaneta, an experienced orthodontist, performs regular orthodontic treatments alongside Invisalign, catering to patients of all ages. We prioritize the correction of misaligned teeth and jaws, ultimately benefiting your oral health, functionality, and aesthetics.
At Bamboo Dental, we understand the importance of aesthetics. Our skilled dentists have an eye for esthetics, ensuring your treatment not only improves your oral health but also enhances the beauty of your smile.
Come in for a consultation before starting your invisalign journey! Our expert invisalign orthodontist Dr. Ana Urdaneta will be able to answer any questions you may have.
How does Invisalign work?
The process of Invisalign treatment begins with a 3D scan of your teeth at Bamboo Dental Richmond Hill. Our dentists then digitally straighten your teeth to simulate the outcome of the Invisalign treatment. If you are satisfied with the projected results, our dentists collaborate with Invisalign to determine the precise movements of each tooth. This ensures that the treatment plan is both feasible and effective, so you can achieve your desired smile in the shortest amount of time.
Next, Invisalign produces a set of custom-made aligners, typically consisting of 30 to 40 trays, which are fitted by our dentists. You wear each aligner for approximately 10 days, allowing your teeth to gradually shift into alignment. Our dentists monitor your progress every 12 weeks to ensure that your teeth are moving as planned. If necessary, adjustments are made, and a new set of aligners is created by Invisalign to continue the treatment.
Payment options are available
Investing in braces or Invisalign is an important decision, and at Bamboo Dental, we are committed to providing high-quality orthodontic care with flexible payment options to make it more accessible to our patients. Begin your Invisalign journey with us in Richmond Hill and achieve the smile you deserve.
Benefits of Invisalign
Invisalign, also known as invisible braces, was developed in 1999 with the aim of providing an alternative to traditional braces for patients who desired straight teeth without the visible appearance of metal braces. Compared to conventional braces, Invisalign offers several significant advantages:
Comfortable: Invisalign trays are smaller, smoother, and more comfortable than traditional metal braces, resulting in less gum and cheek discomfort for patients.
No dietary limitations: Unlike traditional braces, Invisalign trays can be removed while eating, allowing patients to eat whatever they want without any restrictions on foods like popcorn, gum, almonds, or apples.
Gentle tooth movement: Invisalign uses less force, leading to less discomfort with each adjustment compared to traditional braces.
Aesthetics: Invisalign braces are transparent and nearly undetectable, making them a discreet option for orthodontic treatment.
Reduced office visits: Invisalign patients typically require half as many office visits as those with traditional braces. On average, Invisalign patients see their doctor 8 times throughout treatment, compared to 16 times with traditional braces. This can be particularly convenient for employed adults who may find it challenging to take time off from work.
Removable: The trays can be easily removed, allowing for convenient eating, teeth cleaning, and flossing during treatment.
Shorter appointments: Invisalign appointments typically last about 15 minutes, compared to 45 minutes with traditional braces. This allows for easier scheduling of appointments in the evenings after work or school.
No emergency appointments: Traditional braces can have brackets that break, wires that poke, and elastics that fall off, requiring emergency appointments. Invisalign, on the other hand, does not have any small, delicate parts that can break or become permanently cemented in the mouth.
Digital smile simulation: At Bamboo Dental, a 3D scan of your teeth can be taken to show you a digital smile simulation of what your teeth will look like after Invisalign treatment.
Specialized Invisalign Center: Bamboo Dental offers private and comfortable Invisalign treatment rooms specifically designed for adults.
What are the disadvantages of Invisalign?
Successful Invisalign treatment requires wearing the aligner trays for at least 20+ hours per day. In other words, Invisalign will not work if the trays are not worn consistently. This is different from traditional braces that are bonded to the teeth and remain in place throughout the day. If you have doubts about your ability to remember to wear the aligners as directed, Invisalign may not be the best option for you.
Additionally, not everyone may qualify for Invisalign. Some tooth movements that are straightforward with conventional braces may be more challenging with Invisalign. However, on the flip side, Invisalign can sometimes provide quicker and more efficient treatment for certain cases.The best way to determine if Invisalign is suitable for you is to schedule a consultation with a Dentist in Richmond Hill.
How do I get started with Invisalign?
o begin Invisalign treatment, you can make an appointment for a free consultation with one of our Richmond Hill Dentists at Bamboo Dental. During this session, our dentists will assess if you are a good candidate for Invisalign and may take a 3D iTero scan of your teeth to show you an image of how your teeth will look after receiving Invisalign treatment. They will also guide you through each phase of the procedure and address any questions you may have.
Are you interested in Invisalign? Our Invisalign Richmond Hill dentists at Bamboo Dental can assist you from the beginning to the end of your treatment journey.
If you are looking for a dentist in Richmond Hill for
Invisalign
please call us at
(905) 505-2061
or
book an appointment
online.
Ask Questions
We will gladly answer any questions you may have.
Ask Questions
Book Online
Bamboo Dental offers the ability to request your dentist appointments online. Schedule an appointment now!
Book Online
New Patient Forms
By filling out the New Patient Forms ahead of time you will save significant time on your visit.
New Patient Forms